100 Harbour Road, Victoria, British Columbia | 250 360 2999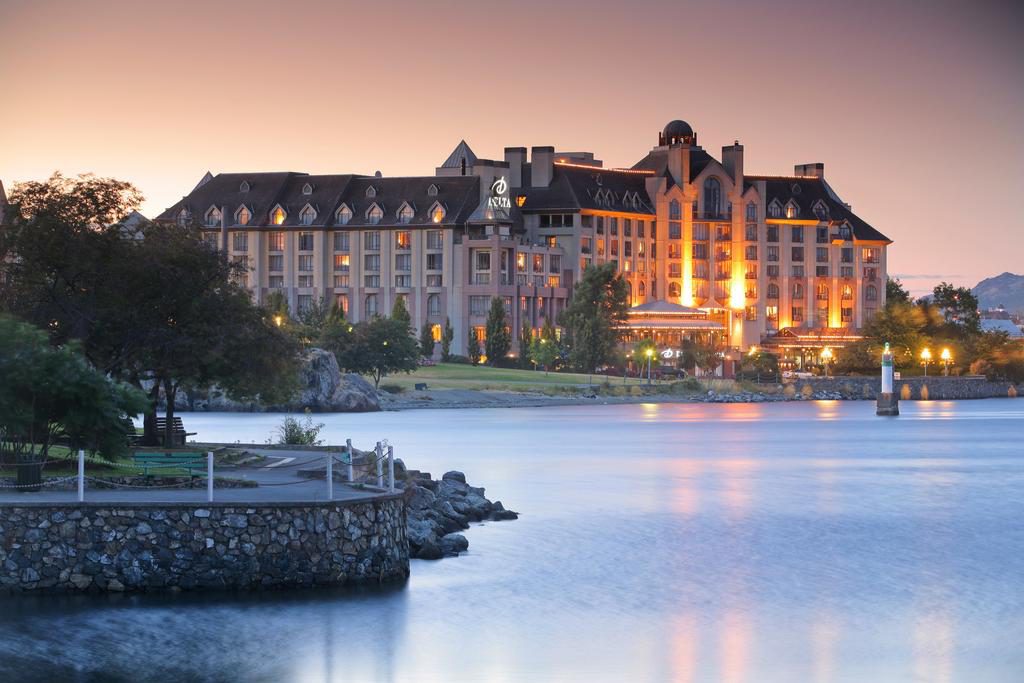 Situated on Victoria's breathtaking Inner Harbour, the newly renovated Delta Victoria Ocean Pointe Resort and Spa is just steps from downtown shopping, restaurants and attractions. This beautiful hotel offers a modern waterfront setting for unsurpassed guest service, exceptional dining, and full resort amenities, including an award-winning Spa, complimentary health club, indoor swimming pool and tennis/racquet courts.
Take pleasure in our fully renovated guest-rooms where each element has been chosen to reflect comfort, convenience and thoughtfulness for our guests. Integrate work and life with fresh and modern versatile spaces while you relax in our premium Sanctuary bed for the ultimate luxurious sleep experience.
_________________________________________________
463 Belleville Street, Victoria, British Columbia | 250 386 0450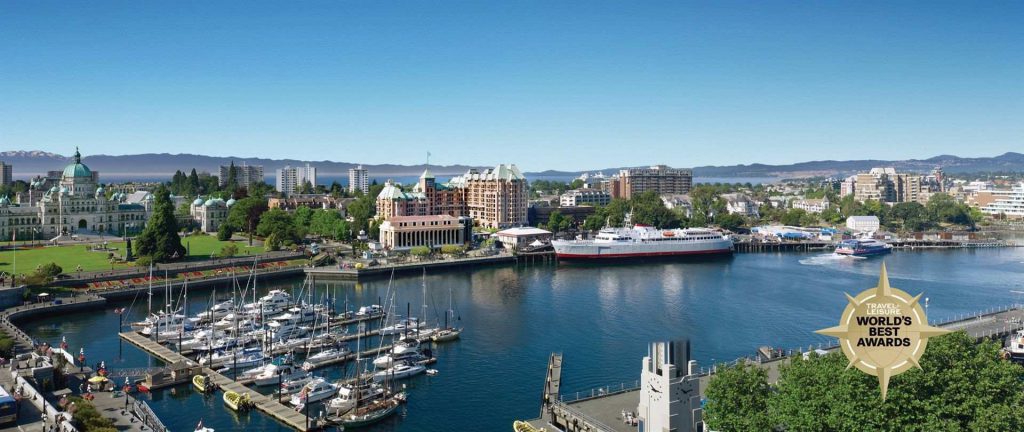 The Hotel Grand Pacific is the perfect choice for the lifestyle traveler, seeking an alternative to the 'big box' branded hotel experience.
Luxuriate your senses —breathe invigorating sea air from your private balcony, pamper your dining pleasure by indulging in cuisine prepared with fresh local ingredients in The Mark and The Pacific Restaurant, Courtyard Café, Pacific Lounge, and in-room dining service; renew your energy in our health and leisure facilities; and experience genuine intuitive service delivered by our professional staff. We are here to make your stay memorable and personalized. Customize your mini-bar, pamper your pet, and partake in yoga and fitness classes in our Victoria Athletic Club.
What you want – Where you want it at the Hotel Grand Pacific.
_________________________________________________
1175 Beach Drive, Victoria, British Columbia | 250 598 4556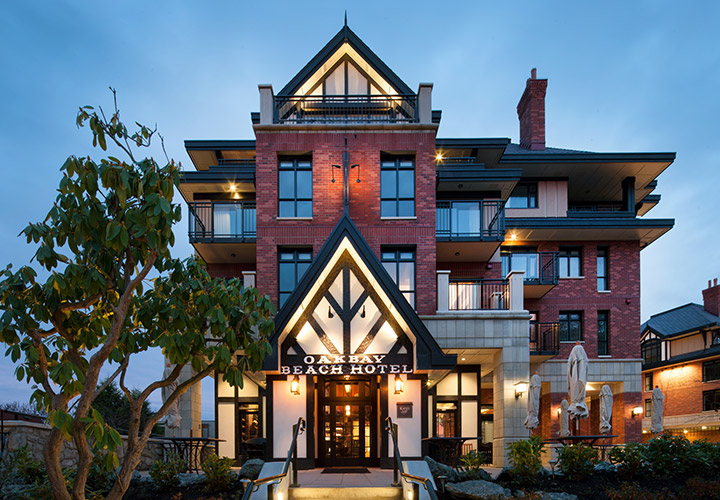 The Oak Bay Beach Hotel was originally built on its prime oceanfront location in 1927. Today, this location is still Victoria's most prestigious address, tucked among the mansions and between the Victoria Golf Club and Oak Bay Marina. We are Victoria's first full-service luxury hotel with private residences, a property that is without comparison in all of Canada, with an extraordinary array of unique resort offerings carefully designed to meet our guests' needs.
The timelessly elegant accommodations at this Victoria boutique hotel feature expansive ocean, and residential views paired with an unparalleled array of luxury amenities and services. All rooms and suites offer at least one fireplace and large spa-inspired bathrooms in addition to flat screen HD TVs and wireless Internet. Many of our rooms and suites also offer either kitchenettes or full kitchens. For those not wanting to lift a finger while visiting us: full housekeeping, 24-hour room service, Valet and Butler services are also available.
_________________________________________________
810 Humboldt Street, Victoria, British Columbia | 250 940 1200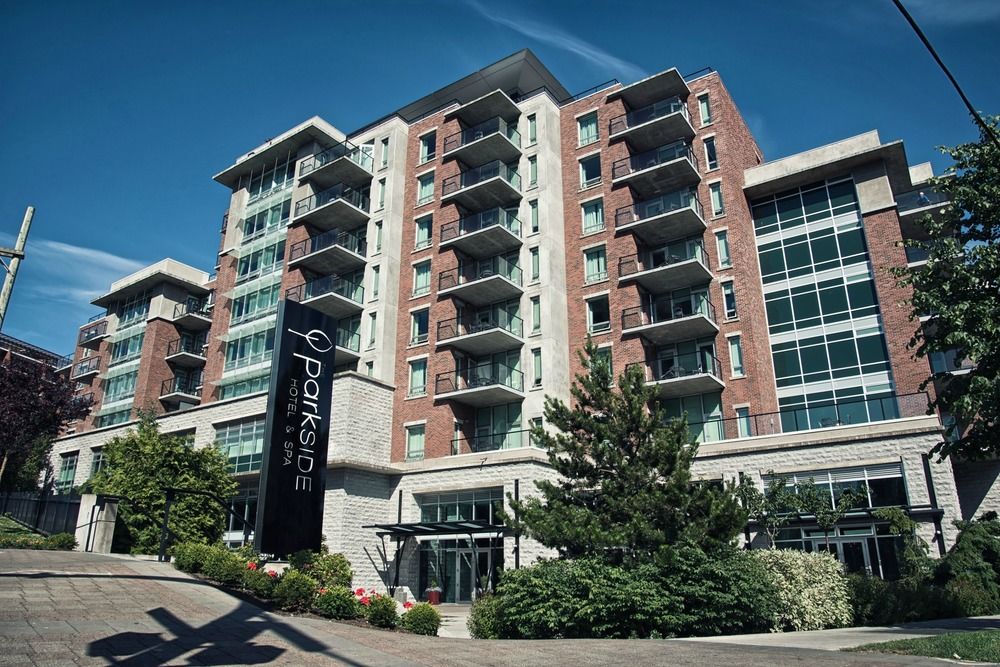 The Parkside Hotel & Spa features some of the largest guest rooms in Victoria. Voted a top hotel in Canada by TripAdvisor's 2015 Traveler' Choice Awards, The Parkside's spacious and luxuriously appointed suites are the perfect retreat within the vibrant city of Victoria. All rooms feature LCD televisions, kitchenettes or full kitchens, separate bedrooms, spa-inspired bathrooms and private balconies.
The hotel has become known for its environmentally friendly initiatives, innovative design and being a completely sustainable property. The three-storey glass & green roof atrium, use of rock and stone in and around the building, and the interior and exterior water features brings the "inside out, and the outside in."
Conveniently located in the heart of downtown, experience all Victoria has to offer readily within walking distance. The Guest Services team is available 24 hours a day to help guests with restaurant, shopping and sightseeing recommendations, to fully experience the modern art of hospitality.