The VAC 50th Anniversary party!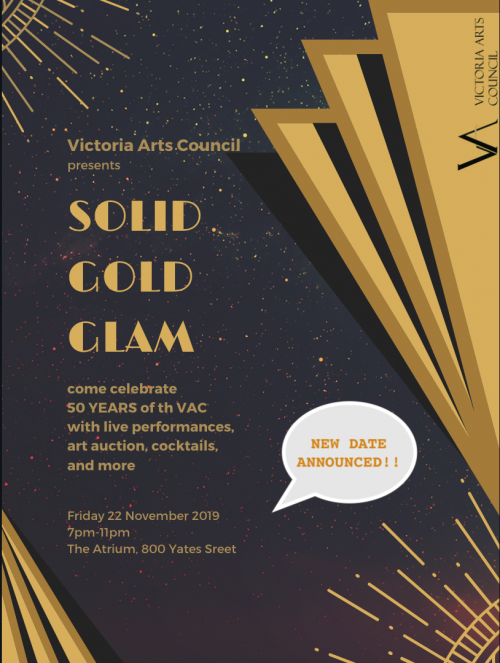 *** NEW DATE ANNOUNCED: FRIDAY 22 NOVEMBER 2019***
Join the celebration as the Victoria Arts Council recognizes 50 years of supporting the arts in the greater Victoria region!
With exclusive access to the Glam Lounge @7PM and complimentary refreshments all night long as well as special entertainment, and a gold glam gift for $99.
Patrons with $49 tickets join the party @ 8PM with loads of fun to come, including outstanding auction prizes!
Guests are encouraged to dress in whatever gold glam they can fathom… give yourself the Midas touch and come ready to party!
LET'S SHARE THE GLITZ… Please consider sponsoring an emerging artist to attend this event even if you are unable to be there yourself.
You can purchase as many tickets as you like and email our office to let us know how many artists you would like to sponsor.
VIP ticket holders will be treated to the musical stylings of local jazz legend, Tom Vickery, while they enjoy food, drinks all night, first chance on raffles,  all in The Poppies VIP lounge.
They will also get a really great Gold Limited Edition  gift!
At 8 the doors open and Hilary Ann the accordion playing mermaid will perform while we open our photo-booth,  have food, a complimentary cocktail.
Drag sensations Henrietta  Dube &  Vivian  Vanderpuss will be joined by burlesque dancers, and many other glamorous golden goodies!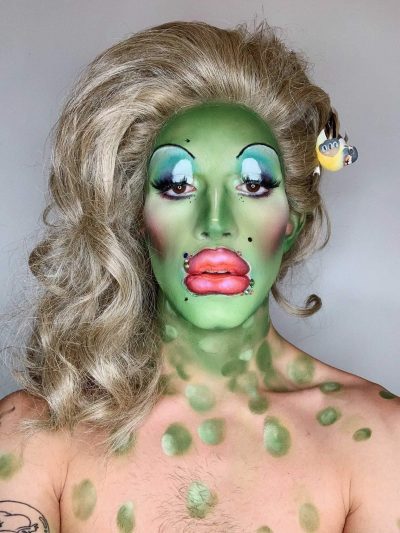 ________________________________

The Victoria Arts Council will be hosting an intimate party full of music, cocktails, hors d'oeuvres, and of course ART to help celebrate our fiftieth anniversary and to make an important announcement about the future of the organization.
music by the Bob Watts Jazz Trio
poetry by Linda Rogers
contemporary dance by Larryssa Yolland
garden portraits by Teresa Waclawik
refreshments by Tofino Distillery
Tickets are $75.00 each and can be purchased online or in-person at the VAC office.
Cocktail attire is encouraged.
Parking will be available, and ride-shares can be arranged on a limited basis, so please let us know early if you'll require assistance getting to and from the venue.Revelry will be had… Join us!
*Please note, as this is a private residence, the location will be shared to ticket holders upon purchase.
ART AUCTION + SKILLS AUCTION + LIVE MUSIC + PERFORMANCES + READINGS + A GALLERY IN THE GARDEN
_________________________________________________________________________________________
[php]
/*
include "EventsDisplay.php";
*/
[/php]