4 – 19 December 2021
Daily from 11am – 5pm
1800 Store Street | Wheelchair Accessible
Suggested donation: $2 – $20
With 70 local artists participating, the Victoria Arts Council is thrilled to welcome back our annual Little Gems Members' Show + Sale!
From drawings and paintings to carvings and ceramics, photography to bookworks and plenty of artcards … there is something for everyone.
Prices range from $5 to $500, so this is a budget-friendly place to find your holiday gifts.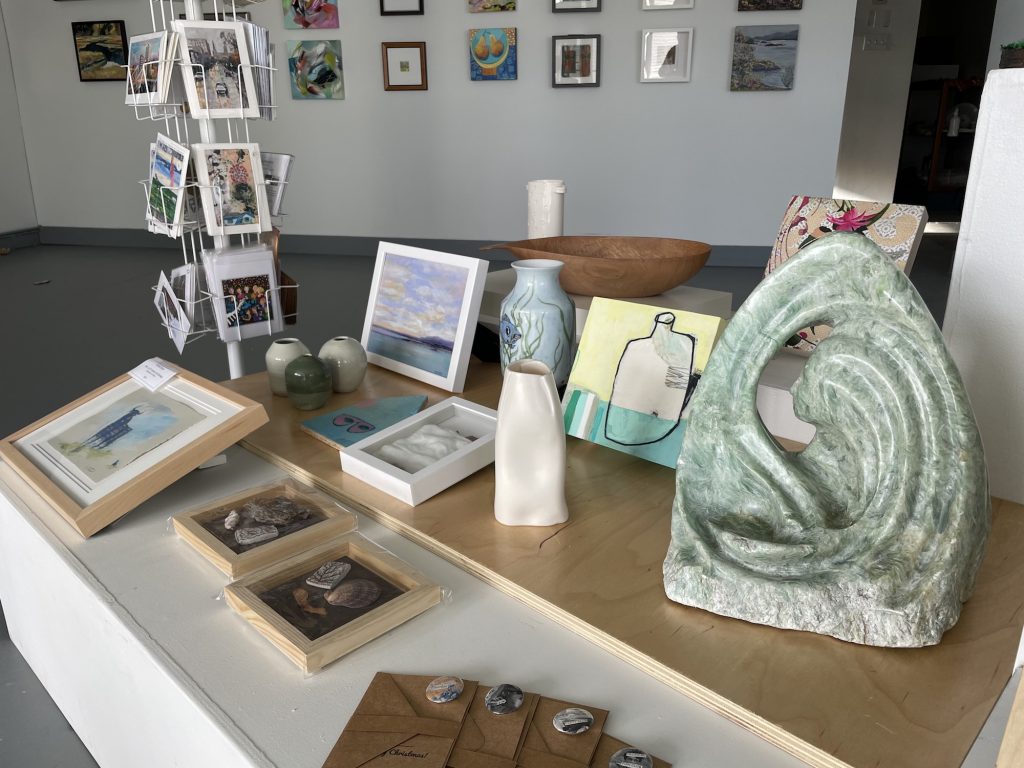 Participating artists include:
Alexandra Reid, Alison Bigg, Annelie Dominik, Arden Rose, Avis Rasmussen, Aviv Dekel, Barbara Holland, Carmen Delmaire, Carolina Tudela, Catherine Steele, Cathleen Korpela, Charlotte Bell, Chin Yuen, Daniel Lacy, Daniel Laskarin, Donald Rowe, Donna Law, Elfrida Schragen, Elizabeth Ashworth, Fern Long, Flo-Elle Watson, Gabriela Hirt, Gundra Kucy, Heather MacNeil, Jennifer McIntyre, John G. Boehme, Judy Taylor, Kai Choufour, Kanne Arbour-Boehme, Karen Guilbault, Karen Hibbard, Kate Collie, Katharine Geddes, Kathleen Schmalz, Kegan McFadden, Kelly Langham, Laurel Rossnagel, Leah McInnis, Lee Valentine, Leigh Wilkins, Leonard Regan, Lindsay Burton, Louise Brennan, Louise Monfette, Lydia Dagg, Mara Szyp, Marianne Goodrich, Marly Penner, Mayumi Nogami, MD Hennessy, Melissa Searcy, Michel Desrochers, Mike Andrew McLean, Nathanya  Vo, Nikolay Mingaleev, Patricia Williams, Patti West, Paul Yewchuk, Rhonda Lee Usipiuk, Rory MacDonald, Selina Jorgensen, Sherry Williams,  Stephen Ruttan, Susan Fielders, Susan Salvati, Susan Underwood, Teresa Waclawik, Todd  Lambeth,  Victoria Edgarr, Vikki Drummond