Help the Victoria Arts Council – Ramp It Up – and make their Old Town gallery wheelchair accessible.
The Victoria Arts Council has partnered with The Garth Homer Society and HME Mobility and Accessibility to raise $8000 towards purchasing a wheelchair ramp for their Store Street Gallery in downtown Victoria.
In November of 2020, VAC presented 4 Perspectives, an exploration of the individuality of ArtWorks artists. ArtWorks is a unique visual arts program that serves adults in the Greater Victoria area who have developmental disabilities. The program mentors Garth Homer Society clients who have a passion for making art to develop their talents and showcase their work in the community. During the run of the exhibition a wheelchair ramp was rented to ensure accessibility during the exhibition, the VAC is hopeful that this can become a permanent feature of the gallery.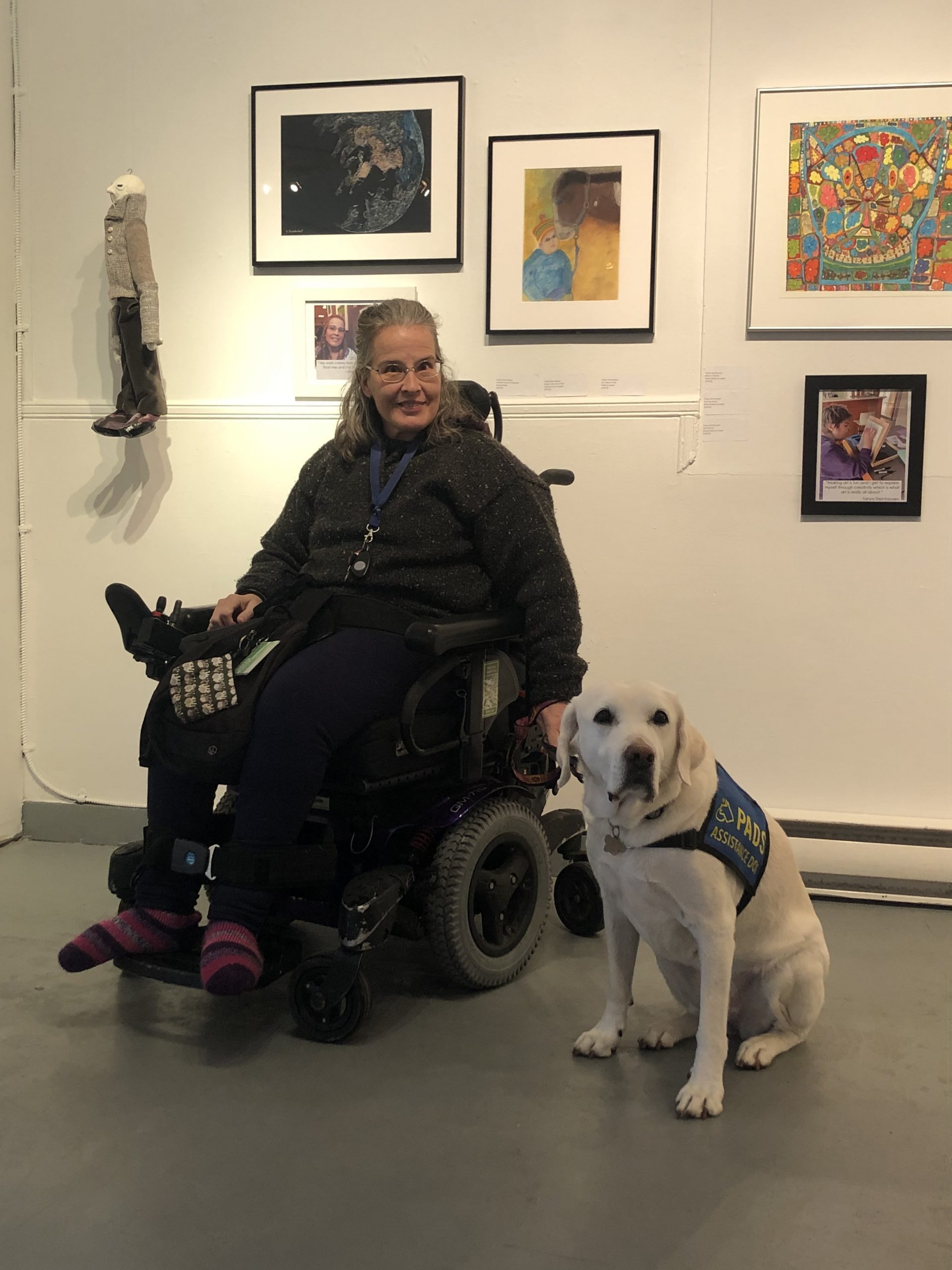 "Being a person with a disability, there are many places that pose a lot of difficulty in terms of access. One of those is local art galleries and this is frustrating because I am an Artist myself and would love the opportunity to explore my art on more art gallery walls. Last year another opportunity was presented to us when the Victoria Arts Council had a ramp installed outside their gallery so that individuals with disabilities could access the show."

– Amber Rainshadow, artist
The VAC is asking you to help maintain an inclusive environment for all members of the community by donating what you can to this important cause through their Ramp it Up, Go Fund Me campaign. Exclusive rewards for donating, such as original artwork, memberships and even a dinner hosted by VAC Executive Director, Kegan McFadden and Board President, Paul McNair in the main gallery [social distancing restrictions dependent] will be on offer.

"Now in our fifth decade of operations in and around the CRD, accessibility continues as a priority for the Victoria Arts Council. We opened our gallery in Old Town nearly three years ago and one of the major obstacles of the space was how we would ensure that all artists and audiences would be able to visit us and to experience the various exhibits we offer throughout the year." stated Kegan McFadden, VAC Executive Director. "The Ramp It Up campaign and installation of our new wheelchair ramp will go a long way to help meet our accessibility goals."
To make a donation, please visit:

https://charity.gofundme.com/o/en/campaign/victoria-arts-council-ramp-it-up

About the Victoria Arts Council:

Celebrating over 50 years of activity in and around the CRD, the Victoria Arts Council (former the Community Arts Council of Greater Victoria, est. 1968) is dedicated to raising awareness of and developing a positive, supportive environment for the arts through education, civic advocacy, projects and programs that reach artists and the community at large. We strive to elevate the profile of local artists and performers, while igniting a passion for arts and culture throughout Greater Victoria. VAC activities are open to the entire community. We welcome artists and performers of all disciplines and at all levels, from emerging to professional. We value and facilitate relationships with local organizations and arts groups in order to build community through arts and culture.