18 Aug – 17 Nov 2023

Studio 531 Architects Satellite Gallery
546 Herald Street
Viewable 24/7 from street
PUNK MEDICINE. Inner City Living Supplies.
The installation, PUNK MEDICINE, at Studio 531 is a collaboration between two artists and members of Meltshot Brownie Arts Collective (MSB) Judy Woo and Mike Glendale share commonality in cultural knowledge, artistic vision, and kindred spirits. They've lived, and are living, the struggle of maintaining cultural connections in a colonial anglo-centric environment where adaptations become necessary to meet the needs of a changing community. Punk aesthetics in general requires one to work with what they have in order to express. It requires an inherent strength to manifest things from force of will in the face of multiple barriers and measurable exclusion. This install is dedicated to all those people on the fringe that are hanging on, doing culture, and staying true to their values. One day we hope there is equity for everyone at the table. Both artists are happy to be showing via VAC. The collaboration has enriched and deepened understanding between both artists. True friendship was cultivated along with the works.

Judy Woo, Punk Medicine Basket and Bowl
Judy is a Chinese Canadian community organizer and advocate for BIPOC youth. She/They were born and raised on Vancouver Island as the eldest daughter to immigrant parents from Hong Kong, China. She/They are the decedent of a head taxpayer, a disabled, self-taught, multi- media. intuitive, street art artist. Judy is constantly playing and always experimenting with acrylic paint, spray paint, stencil making with 3D printing, installations, murals, visual arts, magic fire paper and loves to style in the latest fashions as a way of expression. Street culture has always been the inspiration for Judy's artwork. She/They never take no for an answer and when a graffiti exhibit said no to her/them. Judy started their own art and performance collective featuring BIPOCs named Meltshot Brownie, so representation is holding space. Contact: judyshwoo@gmail.com

In the foreground of the window is a hanging medicine basket over a porcelain bowl filled with Maitaike mushrooms, also known as King mushrooms in Chinese culture. The medicine basket is an interpretation of being caged in by society. The feeling of being disadvantaged by barriers; physical, institutional, and spiritual. Removing these is a closer step towards equity, freedom and independence. I am rattling in the basket fighting to get out. The basket is surrounded and covered in traditional herbal medicines and seedlings passed down from one generation to another. The Chrysanthemum flowers were given to me by my mother. The Amaranths, Cherry Blossoms and Rose petals were foraged during "forest baths." The ribbons were dip dyed and ombre by hand. The colors were specifically chosen to honor Chinese cultural values. Green represents wealth, fertility, regeneration, hope, harmony and growth. Blue is usually seen in combination with green and black. Blue symbolizes trust, wellness and longevity. Yellow is a lucky color and usually worn by Emperors. The glow in the dark ribbons were included to express the invisible being that we might not all have the same lens for, but in certain lighting you will see the different perspectives. They also reflect the unseen oppressive experiences that occur regularly throughout my life. All of the ribbons of the basket are my appendages reaching out for connection with my community and the Chinese porcelain bowl filled with Maitake mushrooms represents the embrace of collectiveness. The functional mushrooms have been a physical healing tool and a reminder of how powerful Traditional Chinese Medicine is, including a reconnection to my family's mycelial network. The porcelain bowl symbolizes hands holding space for these connections to occur. Now that I am breaking out of the cage, I am more comfortable allowing the gravity of life to pull me towards positive connections of community through art and human interactions. This is through trust, vulnerability, honesty and finding kindred spirits. The experience of creating this collaborative installation has allowed me to have a bigger voice, express my true being and reach out instead of retreating to isolation.

@judy_woo_art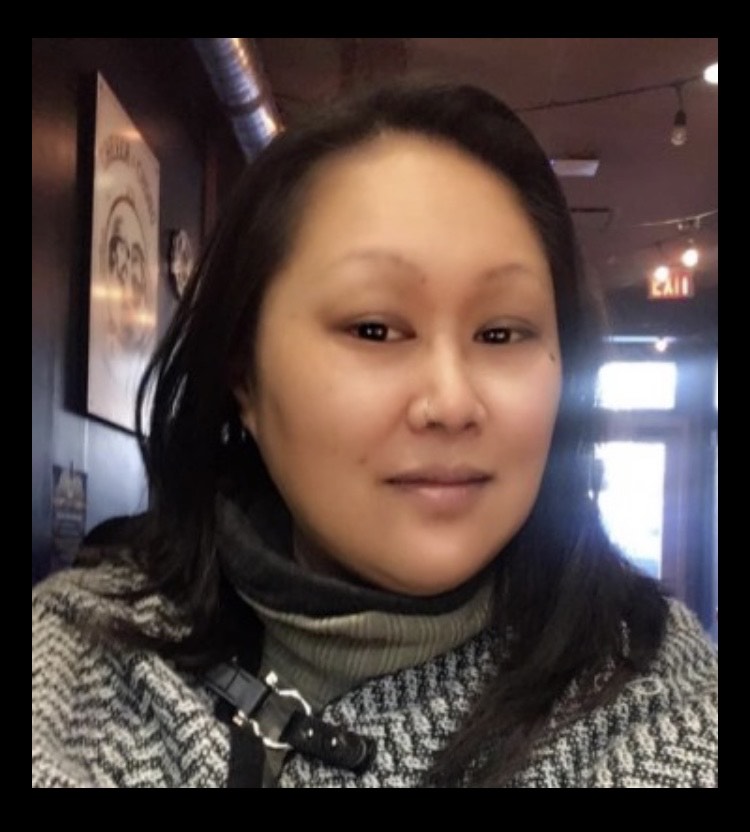 Mike Glendale, Medicine Drum Installation.
Mike is a local Victoria born visual and literary artist. He is a former TV show host and newly minted public works artist. He comes from a family of traditional and contemporary artists and produces work in the Greater Victoria Area.
More info at: https://mikeglendale.art/

Resilience. Self-Care. Modern adaptations. My ceremonial elk hide drum is repurposed to present inner city aesthetics and family connections. Four golden handprints of each of my children, wife, and myself. To pray and act correctly in accordance with my deepest values as a person. Sweetgrass, white sage, and tobacco offerings are positioned inside the drum. Medicine Drum is presented in an upcycled lamp stand with a fire casting LED bulb. Beneath the drum rests a repurposed coyote skull, a cast human brain, and a human skull model. All represent the cleverness, quick thinking, and occasional mischief it takes to make it in the Big City. Draped in front is a heat formed PVC hand sculpted recurve bow repurposed from a water pipe, it is functional and can be used to harvest. Below is a handcrafted cedar bowl housing a smudge stick for cleansing and repurposed python skin to represent the ever-changing state of mind, spirit, and regrowth. A duck wing representing laughter, happiness, good luck and bonding. The everyday style installation portrays an accessible feel. Sacred but also commonplace. There's a 'cabinet of curiosities' feel that plays out while remaining firmly in the wheelhouse of traditional
medicine and cultural connection.

https://mikeglendale.art/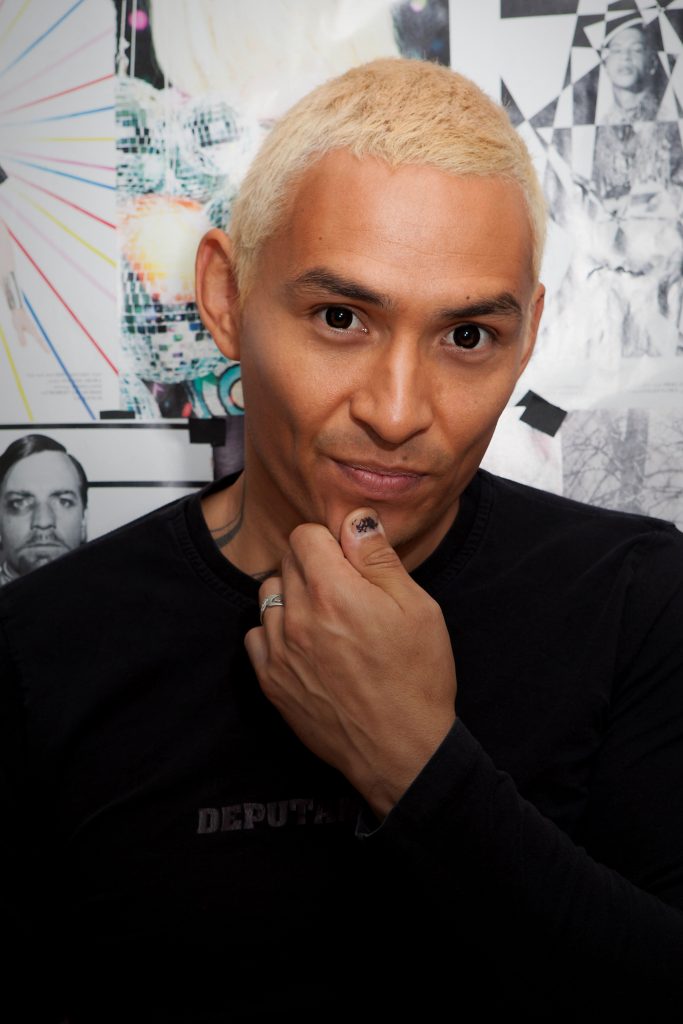 Meltshot Brownie Art Collection (MSB)
Meltshot Brownie Art and Performance Collective started in 2018 for BIPOC artists. MSB founder Judy Woo saw a gap she could fill with the absence of a collective that reflected her own image and that of the people she knew. Judy decided to be the changes she wanted to see in the world and in the local Victoria art scene. MSB is one of the only collectives that has low barrier, zero application, free membership, and includes intergenerational representation. MSB welcomes not only BIPOC (Black, Indigenous, and Persons of Color) but BIPOC folks who are non-binary, multiracial, and biracial as well. A truly safe space. MSB mandates to support youth members as they represent the future, and the responsibility we all carry. If we don't make room
for them then who will?
@meltshotbrownie